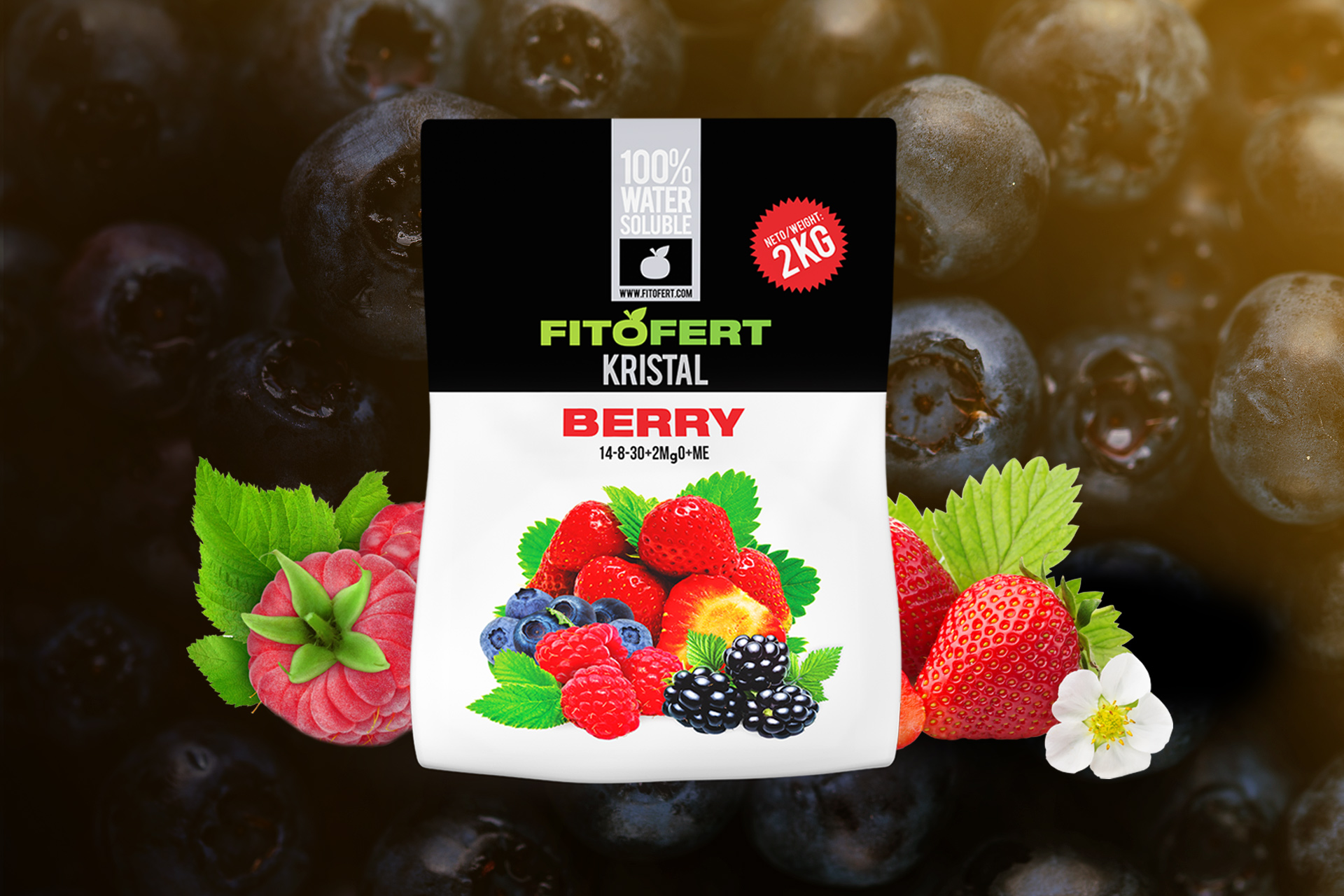 WE REPRESENT FITOFERT KRISTAL BERRY
Most breeders of berries, such as strawberries, raspberries, blackberries, blueberries, but also other species, face the problems of correct and timely rearing of the culture.
In order to offer them a complete solution that suits their needs, we created FITOFERT KRISTAL BERRY 14: 8: 30 + 2MgO + ME – a fertilizer for feeding plantations of berries and other fruits in the open and in a protected area. The formulation of fertilizers is fully adapted to these crops and provides them with optimal amounts of nutrients during growth, fruiting and maturation.
Balanced relation of the macro element
The balanced ratio of macro elements, as well as secondary magnesium, allows optimum nutrition in all pheno-phases of growth, after fruiting, until maturation. Depending on the projected yield, as well as the conditions of cultivation, appropriate quantities per hectare are also recommended.
Thanks to its unique characteristics, FITOFERT KRISTAL BERRY in combination with other fertilizers from our range of products represents a sure step towards a good genus and quality fruit. For more details, see our catalog or brochures for fruit nutrition