The Company Fertico, Niš was founded in 2004 as a company producing specialized mineral crystal water soluble nutrient systems "drop by drop" and liquid formulations for nutrition of cultivated plants through the leaves. Since 2007, the company has been a part of company Agromarket Group, Kragujevac. Our brand, FITOFERT is the first domestic brand in the category of water-soluble, specialized fertilizers and soil enhancers. With its quality and FITOFERT product assortment it has gained its place in the domestic market and has been accepted by many farmers.
The features and range of our fertilizers fully meet the requirements of an intensive agricultural production, both outdoors and in greenhouses. Our production lines are equipped with high-end devices that enable maximum homogenization of components and uniform quality. Special attention is paid to the numbering and labeling of each product and a quality control is done permanently in order to check each batch produced. In addition to internal controls, our products undergo external review by the relevant certified laboratory so that each FITOFERT fertilizer has several times proven quality.
The new concept of placing FITOFERT nutrients is a unique Agro Service, established in 2010. A proper plant nutrition, as one of the most complex area in intensive agricultural production, has become in this way available to users of our products. Buying FITOFERT plant nutrition products, our customers simultaneously receive professional recommendations for the treatment by our Agro Service. Our plant nutrition specialists, equipped with devices to measure different parameters relevant for plant nutrition, and appropriate software for the optimization of data, control the production of a large number of farmers and their expert advice affects raising yield and quality.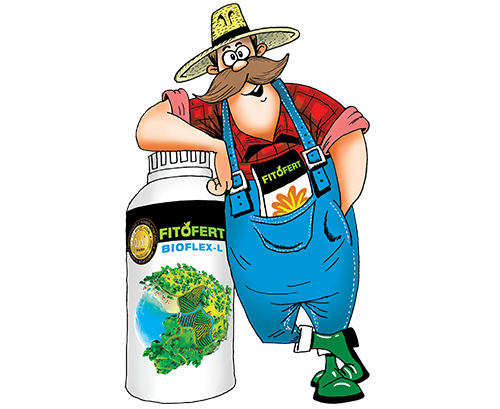 Fertico and FITOFERT companies are an example of how high-quality products and preparations, with a phenomenal packaging design, break through to the top-selling application on the market

Goran Petrović, Director of Foreign Sales AGROMARKET
Our cooperation will be fruitful, amazing features and characteristics of the Fertico products satisfied the high standards of the Russian market.

Королев Виталий Викторович, Генеральный директор - YUG-POLIV Company